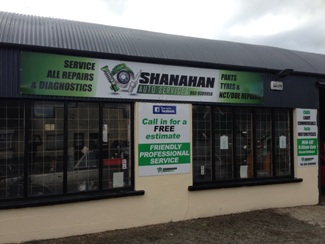 At Shanahan Auto Services we provide a modern, professional solution for your vehicle diagnostics, repairs & servicing. Based in Ballyedmond just 10 miles south of Gorey town, we pride ourselves on doing a great job for our customers and our belief is simple, a happy customer is a customer for life.
With a small but very professional team we offer a more personal service than most in the car industry with a mixture of the latest diagnostic training/ equipment and the more traditional style of garage where you will know your mechanic by their first name. Although well equipped with diagnostic equipment and the knowledge to use it effectively we still haven't abandoned our old trade skills, we tackle a massive range of jobs on a daily basis and are not afraid of good old fashioned hard work! Being members of The DPF Doctor network we specialise in the diagnosis and repair of DPF related problems.
We are delighted to explain, advise and give you a quote before we work on your vehicle. 
We have a facility to accept all major credit and debit cards giving you ease of payment.
We are proud to be your "local garage"